Contact Us
Kore Tulum Resort – Tulum, Riviera Maya, Previously Blue Tulum Resort
Vacation Store Miami offers All Inclusive Vacations at unbelievable discounts on an extensive selection of resorts in the Caribbean. Let our professional staff help you find your perfect family vacation, weekend getaway, spring break vacation or that special honeymoon.
Why choose Vacation Store Miami?
Amazing Prices on Caribbean Vacations.
Over 20 years of experience.
Did we mention LOW PRICES?
Satisfying our Guests is our principal aim. Therefore we would like to facilitate the reservations process with our telephone reservations service. If you need help, contact us by phone or EMAIL US.
Call Us Nationally at 1(888) 774-0040 or at (305) 774-0040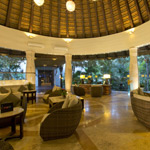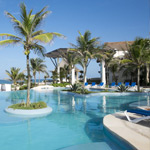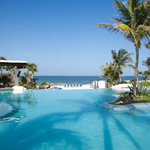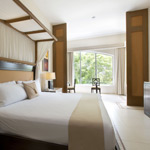 All Inclusive
Luxury suites
Amenities
Taxes and tips
Minibar in room refreshed daily with water and soft drinks
Wellness activities
2 Restaurants Nirvana and Shangri-la
2 Bars, the Gallery and Swim up bar
24 hours room service
Bicycles
Complimentary WIFI at the Gallery
Activities
Walking up in Kore Tulum is just the start of your day. The day can bellied with activities or relaxation, the choice is yours.
Sparkling infinity pool
Four heated Jacuzzis
Yoga (Vinyassa, Hatha, Pranayama)
Meditation
Capoeira
Fully equipped fitness center
Sauna
Bicycles
Nearby beach clubs
Spa
Treat your mind, body and soul to one of our specialized treatments in our Spa or as well as our outdoor designated areas.
10 treatments Cabins
VIP Suites for couples
Steam area
Sauna
Jacuzzi
Relaxation Room
Organic Body Treatments
Showers and Lockers
Romance
"Love is composed of a single soul inhabiting two bodies" - Aristotle
Our romance specialist team has created the best romantic experiences for you, to enjoy with your loved one.We can make possible the perfect romantic moment for you, love is all about details and we know that, so we've decided to take care of each one, while you just need to live the moment.
Mayan ruins of Tulum | Coba
Live the culture walking the ruins of temples and main buildings of this city, while enjoying a beautiful view of the sea. Do not miss to snorkel the reef in front of the ruins.
Cenotes
Great Places for swimming, snorkeling or for getting purified and reloaded of energy. Considered sacred by the Maya civilization, these sources of freshwater sites were used to perform rituals dedicated to their gods. The main cenotes around Tulum:
Gran Cenote
Cenote Calavera
Cenote Aktun ha
Cenote Cristal
Cenote Zazil Ha
Cenote Escondido
Sian Ka'an Reserve | Boca Paila
Sian Ka'an - "Heaven's Door" visit this nook of natural beauty that is famous for its white sand beaches, bays, mangroves, cenotes, coral reefs and many other nature atractives such as its flora and fauna.
Boca Paila, is located within the reserve of Sian Ka'an. Place recommended mainly for fishing enthusiasts. Ideal to keep disconnecting from the fast pace of the city and connecting with nature.
Eco Parks
Xel-Ha
Visit the world's most beautiful natural aquarium, snorkel in the creek, admire the flora, marine life, live nature at fullest in this paradise that is just 15 minutes away the resort.
Aktun Chen
Beautiful natural park, where you will find caves, cenotes, zip lines and a wildlife zoo.
Kantun Chi
Golf
Just 15 minutes driving distance from Kore Tulum is the golf course of 9 and 18 holes designed by Robert Trent Jones II.
Preferential rates apply for Kore Tulum guests.